Laser cutting and materials
At cotter.dk we take pride in offering a wide range of materials for laser cutting. We try to expand our material range based on customer demand. If you would like a new material, please don't hesitate to write and tell us. The more people who ask us for it, the more likely we will start to stock it.
Our standard material range consists of wood, thick paper, cardboard, plastic/acrylic, cork etc. All materials are available in A4, A2 and A1 sizes. See the full material choice here.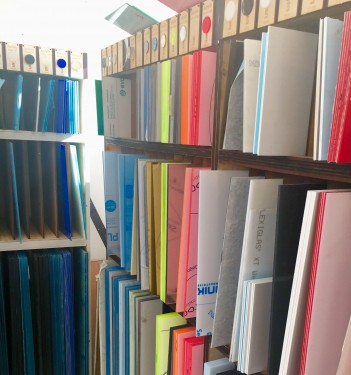 Wood types can also be obtained in the size 2440 × 1220mm. However, sizes may vary slightly. It also depends on whether you need your design laser cutting in wood or acrylic. Read more under each material before you start setting up your file.
To make it easy for you, we have created templates for the files so all you need to do is concentrate on setting up your design. This helps guide you through the most important things you need to consider when preparing your file for laser cutting at Cotter. You can download the templates from our site under guides for the file setup in Illustrator or Inkscape.